Ok so the family starts with Jasmine. She is the mother of Hank, Solomon, Harley, and Stella.  My aunt Rhonda owned Jasmine and she bred her.  We all took a puppy.  My mom, my aunt, myself, and Rhonda's son took Stella.   We love the breed.  Since then 3 more have been added. Roxy, Lady, and Maybel.  Also in the family is Solomons daughter Baby, Roxy and Hank's 2 sons Bear and Sampson, and Baby and Ace's son Titus.  Our family has grown.  Solomon and Harley have both passed on. But they will never be forgotten.
Jasmine the proud mom.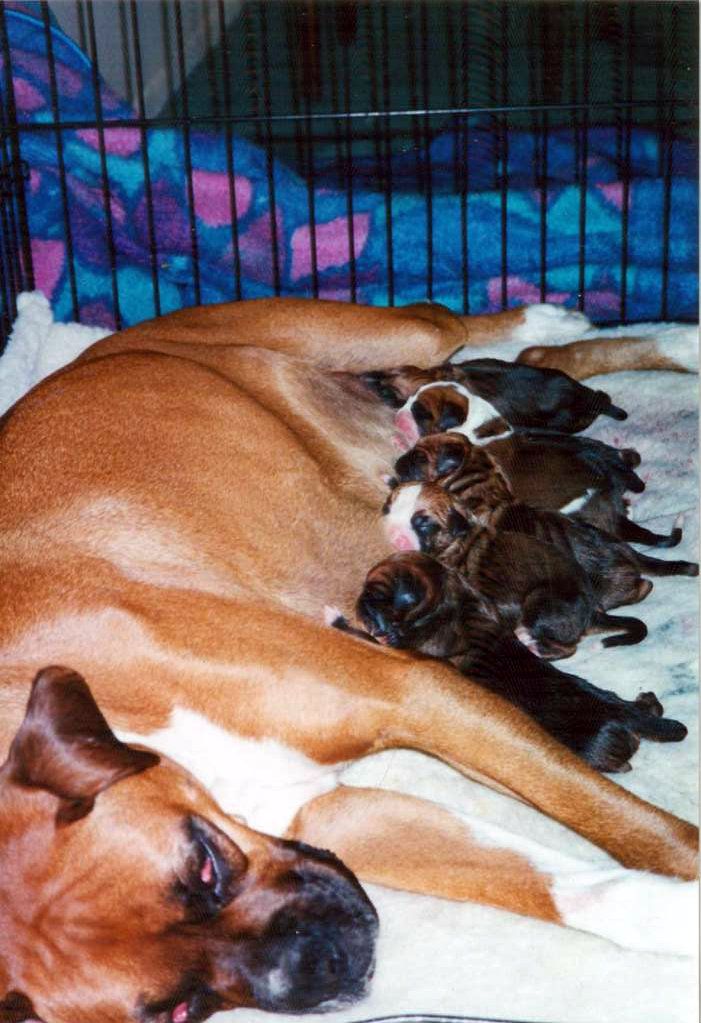 Hank, Harley,Solomon, and Stella are from this litter.
Stella is easy to pick out, she is the one in the center with the huge white collar.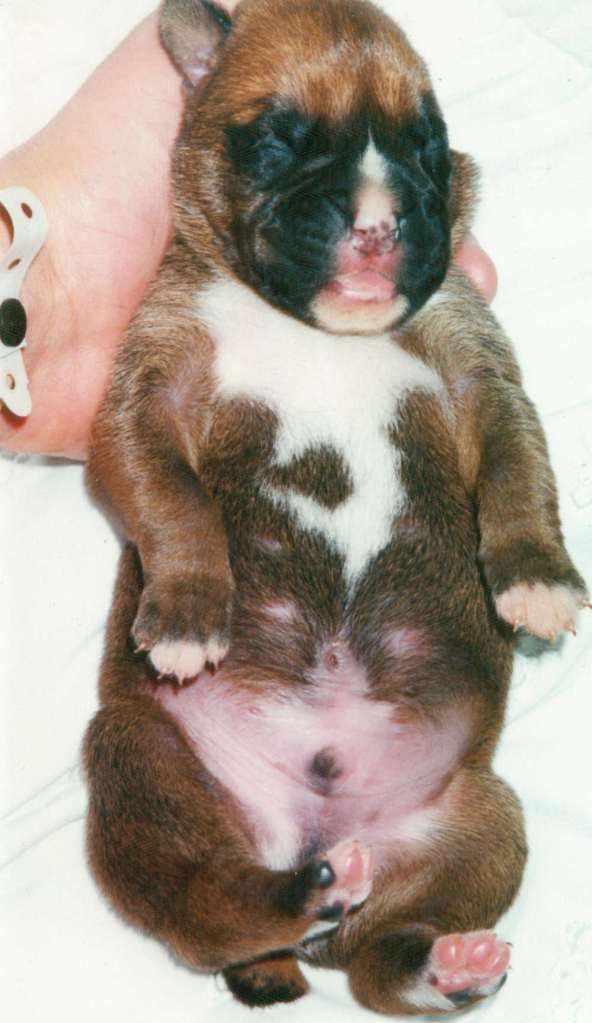 Our Hank just a few days old.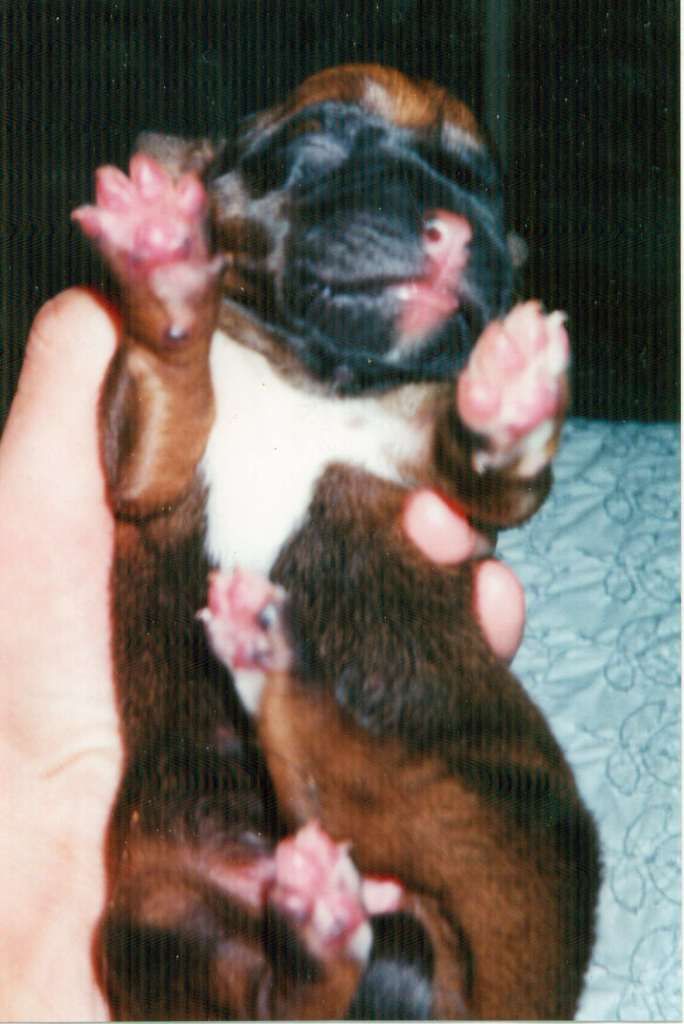 And here is little Harley just a few days old.
 Our Hank at 6 months old.
Hank's brother Solomon 6 months old.
 Hank and Solomon's sister Harley at 6 months old.
Here is Stella.  She is Hank, Harley, and Solomon's sister.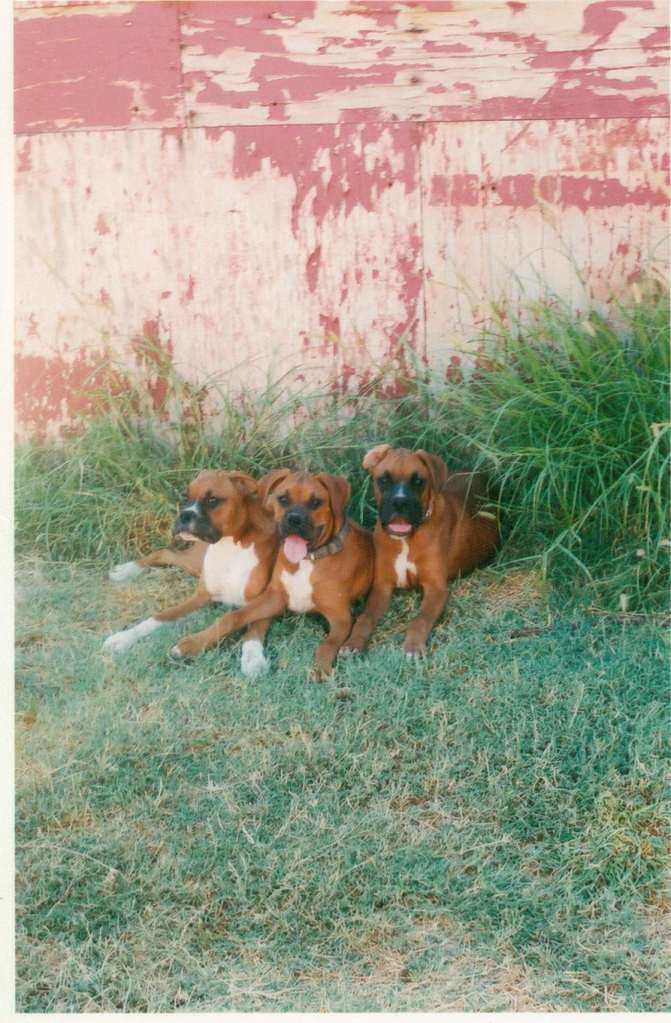 Solomon, Harley, and Hank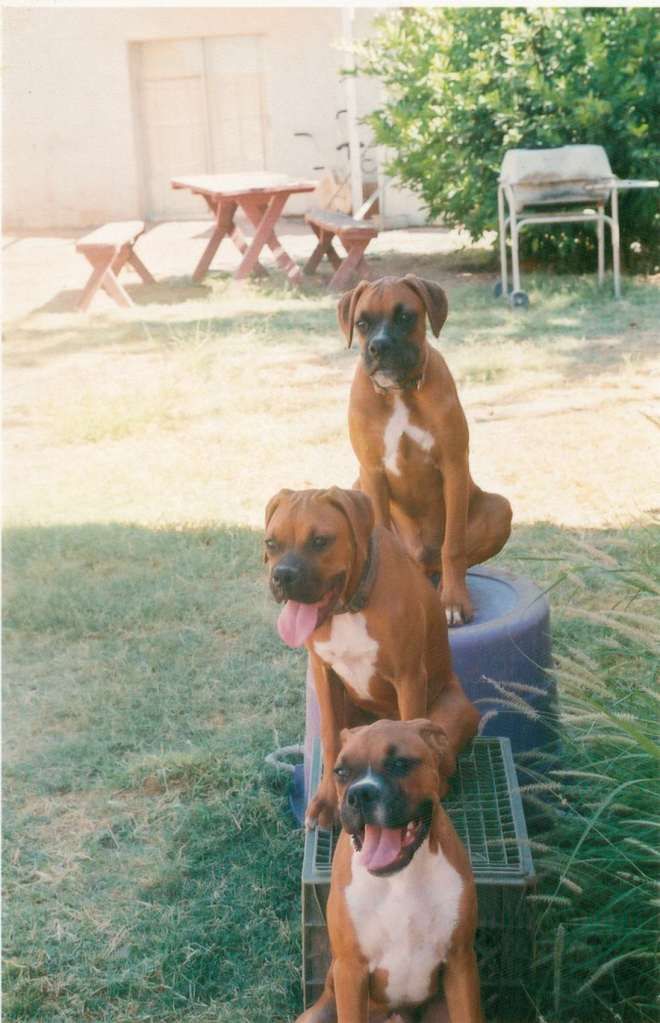 Hank in back, Harley in the middle, and Solomon on the bottom.
A friend of mine was practicing to be a photogropher and she liked to use the Boxer's as her subjects.  She took pictures of them all the time.
                  Here is Baby.  This is Solomon's daughter.